Where to buy Tp Link TL- WR840N 300mbps 
Wireless N Router at an affordable price in Nairobi?
nBuy Tp-Link TL-WR840N 300mbps Wireless N Router now online from Dove Computers, and have it delivered to your location.
n
What This Product Does.
nThe 300Mbps Wireless N Router TL-WR840N is a combined wired/wireless network connection device designed specifically for small business and home office networking requirements.
nThe TL-WR840N creates an exceptional and advanced wireless performance, making it ideal for streaming HD video, VoIP, and online gaming.
nAlso, Wi-Fi Protected Setup (WPS) button on the sleek and fashionable exterior ensures WPA2 encryptions, preventing the network from outside intrusions.
n
n
n
Why buy this product?
n
n
300Mbps Wireless N Speed – Fast Download Speed.

n
nTP-LINK's TL-WR840N is a high-speed solution that is compatible with IEEE 802.11b/g/n.
nBased on 802.11n technology, TL-WR840N gives users wireless performance at up to 300Mbps, which can meet your most demanding home networking needs, such as HD streaming, online gaming and large files downloading.
n
n
Better Wireless Performance.

n
nIt shows more excellent abilities to mitigate data loss over long distances and through obstacles in a small office or a large apartment, even in a steel-and-concrete building.
n
n
CCA Technology – Stable Wireless Signals

n
nClear Channel Assessment (CCA) automatically avoids channel conflicts using its clear channel selection feature and fully realizes the advantages of channel binding, greatly enhancing wireless performance.
n
nThe Tp-Link TL- WR840N can be set up using either using the optimized user interface and setup wizard or the CD (included) setup wizard will allow you to get 'online' quickly and easily.
n
n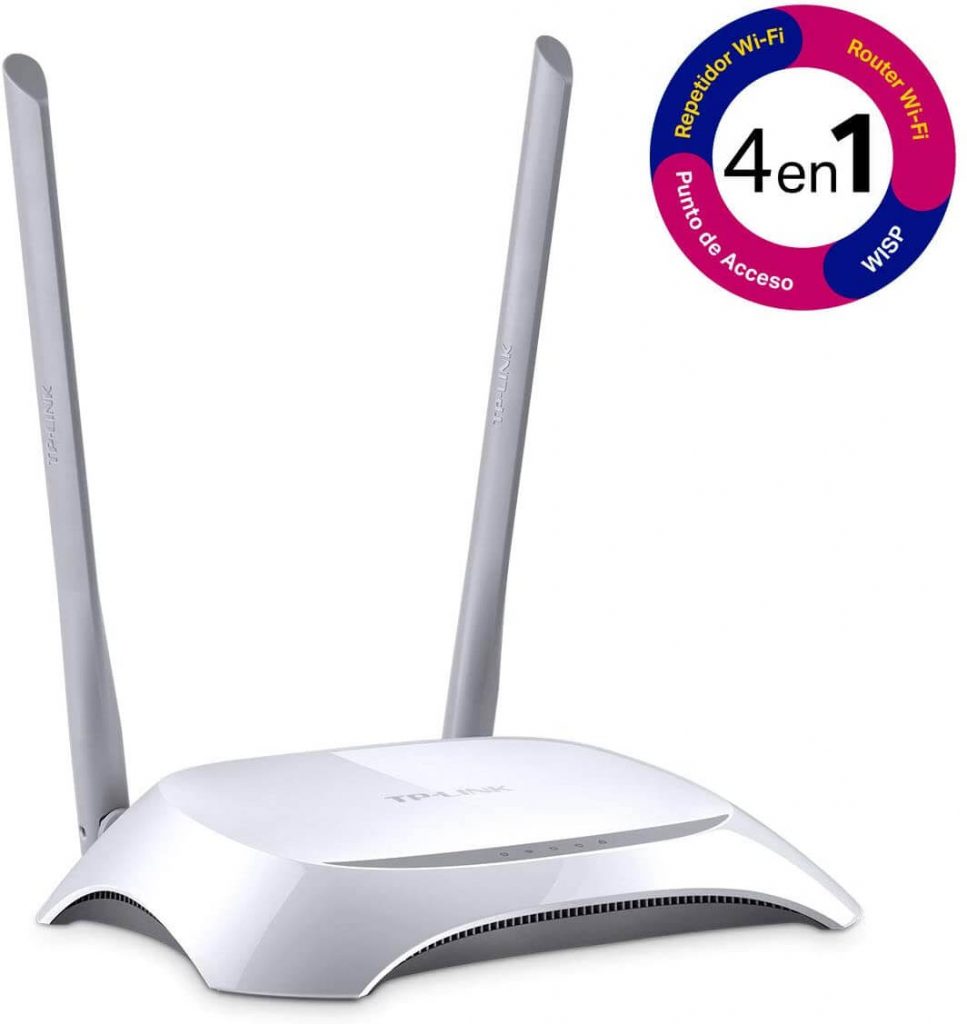 n
Key Features
n
n
First, the Tp-Link TL- WR840N has a 300Mbps wireless transmission rate ideal for both bandwidth sensitive tasks and basic work

n

Secondly, Easy wireless security encryption at a push of WPS button

n

Third, IP based bandwidth control allows administrators to determine how much bandwidth is allotted to each PC

n

Finally, WDS wireless bridge provides seamless bridging to expand your wireless network.

n
n
Package Contents.
n
n
The Tp Link TL- WR840N Wireless N Router

n

Power supply unit.

n

Resource CD.

n

Ethernet Cable.

n

Quick Installation Guide on the Tp-Link TL- WR840N

n